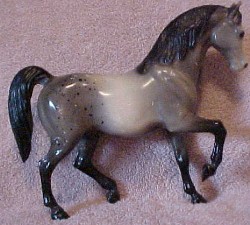 Model #37 ( 1963-67) Glossy, gray Appaloosa, black points, bald face, splash spots on hindquarters.

Good condition, several small paint scratches on body. Nothing broken.

Asking $25 plus priority shipping.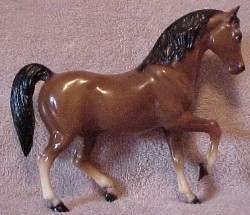 Model #13 ( 1959-66) Glossy, bay, black mane, tail and hooves, stockings, star and muzzle snip.

Excellent condition.

Asking $30 plus priority shipping.