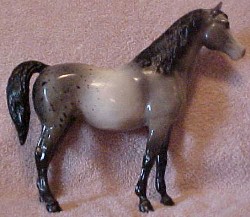 Model #38 ( 1961-67) Glossy, gray appaloosa, black points, bald face, midsection light with darker hindquarters with splashes.

Good condition, some minor rubs.No breaks.

Asking $25 plus priority shipping.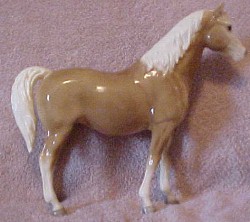 Model #66 ( 1961) Glossy palomino, white mane and tail, stockings. Bald face, gray hooves.

Excellent condition, one minor spot on right rump.

Asking $30 plus priority shipping.